TAMIR - Amos Oz Play
In The Land of Israel
A one-woman show based on the book by Amos Oz adapted for the stage by TAMIR and directed by Avishay Greenfield Caspi
From Amos Oz's conversations with various people across the land, TAMIR has recreated a stunning and sensitive portrayal of Israel of the early 1980's. Six diverse women will appear onstage. Names were changed to protect their privacy, but their stories are real. TAMIR will take viewers on a journey through Israel's human landscape as she transforms from one character to another in front of our eyes!
Watch the Play "on Demand"
Talkback with the Artist
There will be a talkback with TAMIR and Samuel Dinnar on Zoom on Wednesday evening, May 19, 7:30 p.m. Preregistration is required - please click here.
Enjoying the show? This project is cosponsored by several Jewish community organizations in the Berkshires. Please consider a gift of $18, $36, $180 or more to support their inspiring work:
Substantial support for this production provided by

TAMIR's website: www.actresstamir.com
Videography: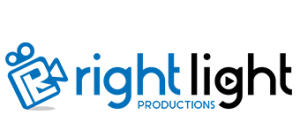 Tue, May 11 2021 29 Iyyar 5781