rabbi david weiner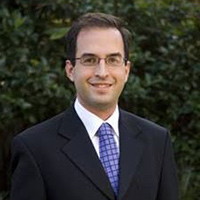 Welcome to Knesset Israel!
It has been my privilege to serve as the rabbi of Knesset Israel since 2009. I appreciate how the people of this congregation work together to bring the words of Torah and traditions of Judaism to life. We understand what it means to be in community and, inspired by our vibrant heritage, aspire to build something bigger than ourselves. My role as rabbi, teacher and spiritual leader is to nourish that process of discovery, learning and growth.
I take Jewish values seriously; they are the foundation of our community. That people are created in the image of God calls us to respect each other in all our diversity. From the infinite value of human life flows a concern for others' well-being, in our community, in our neighborhood and all over the world. The Torah's ideals of holy living (kedusha), love (hesed), forgiveness (seliha) and justice (tzedek) beckon us to transcend our limitations and build a better world. KI's intimate size, small-town location, and special congregants make our synagogue an ideal place to live by those values.
I particularly appreciate K.I.'s robust volunteer culture. Lay leaders take responsibility for chanting Torah, leading services, cooking meals for the congregation in our kosher kitchen, teaching in our Hebrew School, tutoring bar/bat mitzvah students, even burying the dead. There are innumerable opportunities at Knesset Israel to participate and contribute to Jewish life in the Berkshires.
I celebrate Jewish learning and love to teach students of all ages, perspectives and backgrounds. It is especially meaningful to serve a congregation that encourages me to continue learning and developing as a rabbi, a Jew and a human being.
I look forward to meeting you.
Wed, September 27 2023
12 Tishrei 5784
Wed, September 27 2023 12 Tishrei 5784