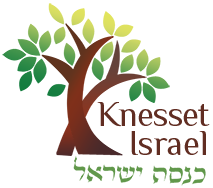 learn. inspire. grow. together.
WELCOME! K.I. is an innovator in the rapidly changing world of American Judaism. We create authentic and meaningful points of connection and spiritual experiences for contemporary Jews, and cultivate a community empowered to make a positive difference in the world.
[ read more ]
Many ways to support Knesset Israel
Support Temple Shalom
Share a Shabbat • Attend a Lunch and Learn • Help in the Office • Give Time to a Committee
Connect with Each Generation • Comfort a Loss • Teach your Children • Accept an Aliyah
Sing out at Shirei Shabbat • Sign up for a Class • Befriend • Recite a Haftorah • Practice Tz'dakah
Bake Hamantashen • Learn to Chant Torah • Honor & Remember • Donate • Start Where You Are
Gain New Insights • Nourish Mind, Heart & Soul • Live Tikkun Olam
Welcome & Be Welcomed
QUICK LINKS
IMPORTANT LINKS
RSVP
There are no upcoming events at this time.
CONNECTION
Knesset Israel
16 Colt Road
Pittsfield, MA 01201
413.445.4872
Contact | Directions

Thu, April 15 2021 3 Iyyar 5781